01

No Installation

Keystation does not require any installation. Simply enter your information and log into your favorite distributed application.
(Available on Chrome & Safari.)

02

Open-Source

Keystation is an open-source, non-custodial application. Control and access your own assets in a secure and decentralized way.

03

Easy & Secure

Use Keystation in any location by logging into your Chrome or Safari account. Sign transactions securely with Keybase.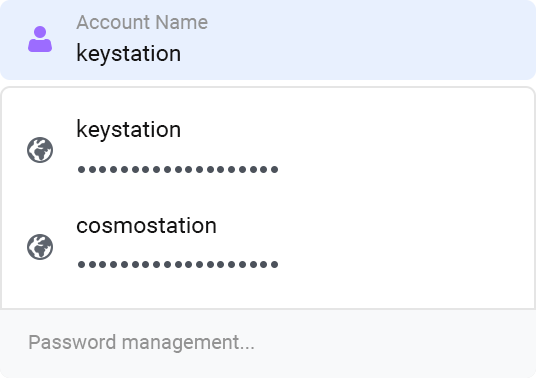 How to begin
End-to-end encrypted password manager for decentralized applications built with the Cosmos SDK.
Log into any decentralized application or network built with the Cosmos SDK.
Simply enter your ID, account information, and PIN. Keystation imports information from Keybase
(compatible with Chrome & Safari) to sign transactions locally.